Sunday we went to the lake with my family! Parker has always loved being out on the boat. This year was no exception. His favorite thing to do is counting all the boats out on the water (in English and in Spanish, of course!).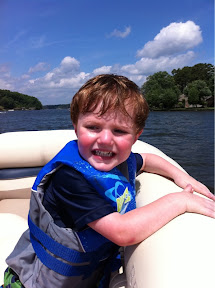 On Sunday night we got out on the boat at night to go see the fireworks. It was so neat to be out on the water in the dark. Parker was pretty tired because it was way past his bedtime.


This is my Papa and Parker.
He absolutely loved the fireworks. He saying "those are so pretty" and "that one is so beautiful"! He is at such a fun age, this summer is going to be so much fun =)

This weekend marked a little milestone for Parker. Whenever we go anywhere, Parker still sleeps in a pack n play because there arent bed rails everywhere we go. Well, we decided to let Parker try to sleep in bed without rails at the lake house. It was a twin matress on the floor but it was still a bed with no rails =) He could have still fallen off but he did awesome! He still didnt get out until we came to get him. He just sat and played in the bed when he woke up and wouldnt get out.


We didnt really get in the lake this trip, it was still a little chilly but we spent a lot of time out on the boat and swimming in the pool.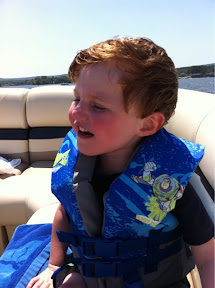 Across from our the lake house is an island. We took the boat over there and let Oliver play, fetch and swim. And Parker threw rocks in the water the entire time.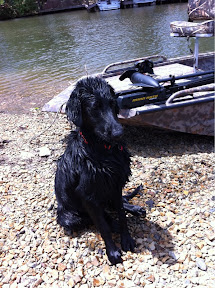 Oliver had the best time in the water! Im glad he likes the water because that is how he is going to stay cool this summer! Its going to be hot!! It is already 95 degrees in May!!


This was an amazing first weekend of summer and we are all looking forward to more =)
Happy Memorial Day!!