This week the weather has been amazing and Parker has wanted to ride the Ranger everyday after school. We have ventured out of the normal path we drive and found a whole new world right outside of our neighborhood! We found some really nice horses to talk to! Who knew that there was a horse "farm" less than 1/4 a mile from our house in the middle of the city.



Last night my brother
Cory
was in town and he played an acoustic show at the Rev Room in downtown Little Rock. he is always so busy touring around the country and he doesnt get to play much in Little Rock, so it is nice when we call all go see him sing. Click on his name to hear his music. I know he is my brother but I think he is really good!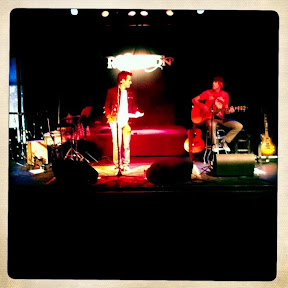 The past few days I have started to notice a "bump" on Parker's chest near/under his incision. I started thinking about it and decided to email his cardiologist with a picture. He got back to me in like a hour (BTW, we LOVE LOVE LOVE our cardiologist!!).
He told me that as long as it is hard, nontender, not red or draining that it is normal. Because the right side of his heart is larger than normal, it pushes out on the incision as it heals. He said that this should look less prominent as he grows. It really doesnt look that bad, It doesnt make his shirt stick out or anything. I am just a mom and got worried =) I wanted to share this information because I know a few heart moms read this blog and a few of them are post-fontan now!! woohoo!! and might see this "bump" and wonder what it is. Now you know!