Sunday was our first whole day at home. The weather was absolutely gorgeous, so we decided to go out on the boat. We went out on little maumelle river. It Is a small river off of the Arkansas river that is really smooth and we could go really slow. Didn't want to bounce Parker too much. He loved it! I just love that sweet smile!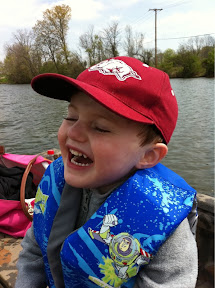 After a really long nap, we did Parkers most favorite thing...rode the ranger! We went and saw all the neighbors. They were all praying for him and were so excited to see him out and about.
Then Parker flew a kite for the first time, he was so proud of himself!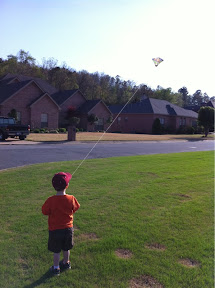 Parker is doing great at home. Having some nightmares and issues being alone, but we are working through those. He is eating and drinking better and is doing really good on the low fat diet (except he HATES skim milk...but who doesn't?)!!
We go back for our follow up appointment with cardiology this week. We will see how Parkers INR looks and get another xray. I'm sure everything looks great :)