Today Parker turns FOUR!!!




Four years ago our lives were forever changed!! It has been a crazy four years but I wouldn't change anything!!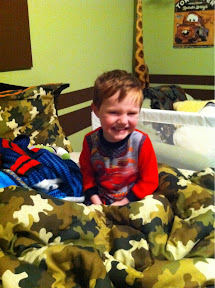 We walked into Parker's room this morning singing "happy birthday" and he could hardly stand it, he was so excited!!
He got to open a few presents this morning. He LOVED this big dump truck from his papa.
And also got a few birthday cards in the mail!!
Dennis and I took Parker to eat his favorite breakfast....donuts!!


It has been such a fun day already.
Can't believe Parker is FOUR!!
Happy Birthday Parker, we could not love you more!!